January 19, 2018
Congratulations to MFAA members Cliff Jewel and Petra Wall, winners of the Visitors' Choice Awards - Lisa Hallaert from the Centennial Museum in Sheguiandah did the count and announced the winners during the MFAA annual general meeting on Saturday, Sep 30th.
Cliff Jewel is a recent new member -- received the MFAA Award of $100 for his piece entitled PLUNK; and Petra Wall received the Centennial Museum Award of $50 gift certificate from the Manitoulin Hotel and Conference Centre for her piece entitled Washed By Time.
The exhibition was a success - Lisa advised 120 people voted in the draw.
We would also like to welcome a brand new member to our club: HELI COTNAM, of Manitowaning who works in acrylic and multi-media.
Included are pictures of Lisa with the award winning pieces, also a group pic taken at the annual meeting.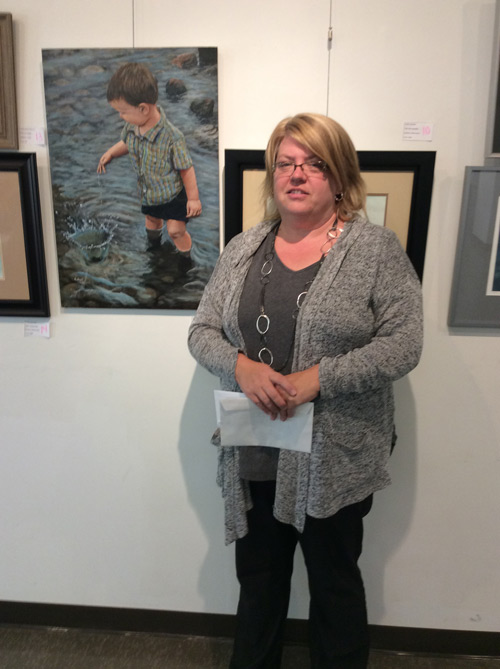 PLUNK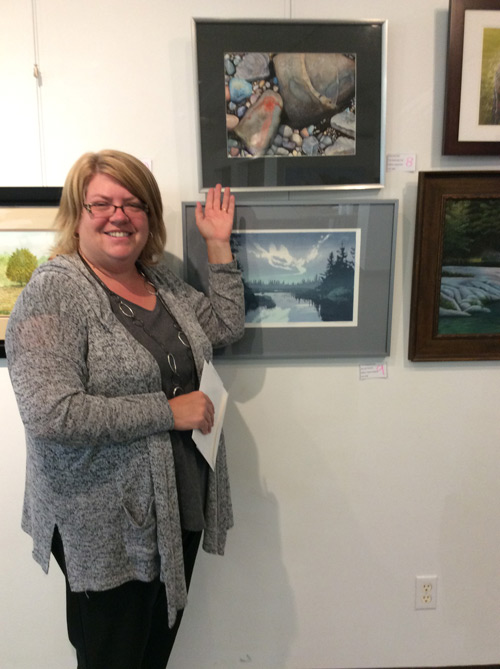 Washed By Time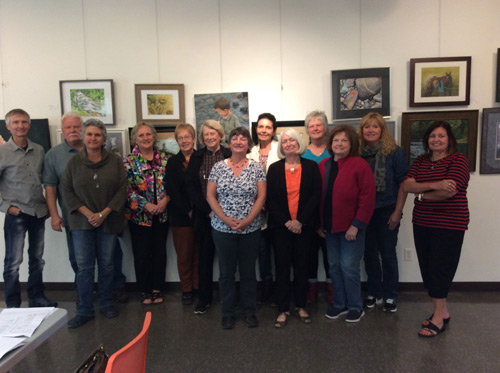 MFAA Board - Annual Meeting