CLIFF JEWELL (Acrylic, watercolour)
https://www.facebook.com/cliffjewellart/
30 Blake Street West
PO Box 88
Little Current, ON
P0P 1K0
705-368-2061
Cliff began painting in 2015, when he retired as a custodian with the Rainbow School Board.
He paints mainly with acrylic or watercolour.
He's passionate about realism, believing in it's honest truth. "It's message transcends language and culture".
Self-taught, he uses a "try anything" approach, reaching to discover his own capabilities as an artist.
In three years, he's had eleven pieces accepted at juried art shows and received three awards.
Cliff's family has deep roots on the Manitoulin and moved to Little Current in the 1970's where he raised his own family and lives presently.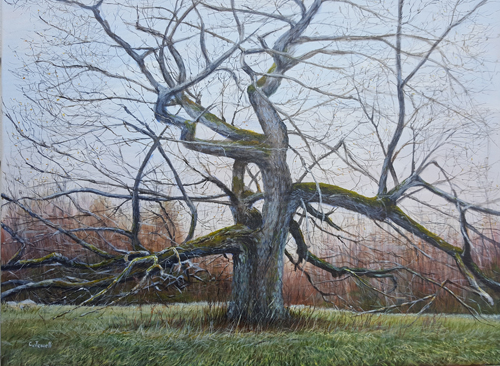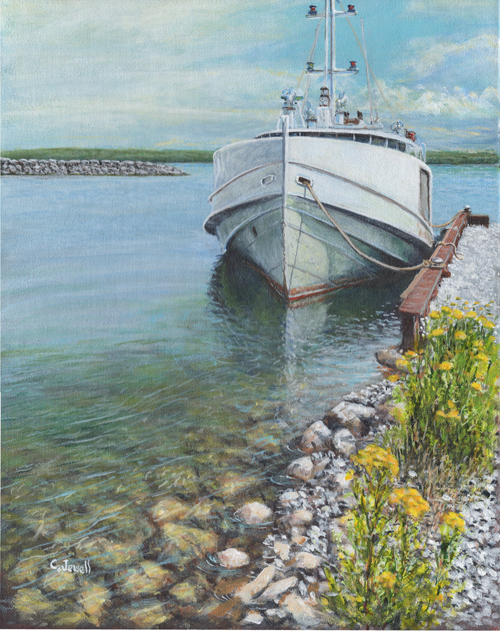 Fishing Tug at Meldrum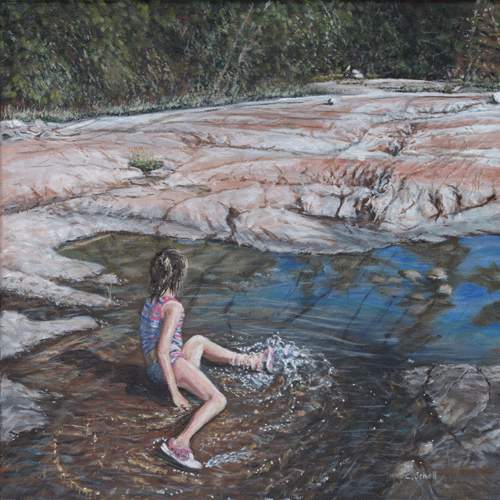 G On Louisa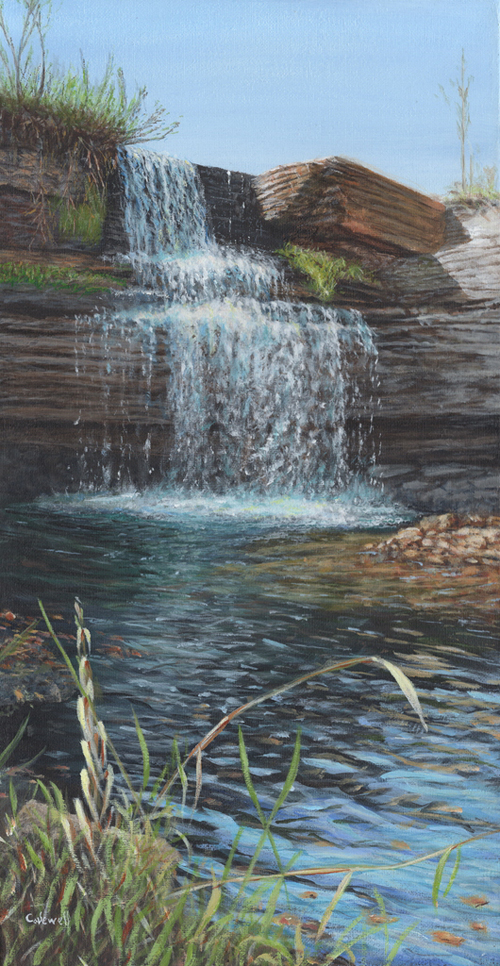 High Falls