LORRAINE LORANGER
105 Moggy Parkway
Sunsite Estates
Manitowaning ON
P0P 1N0
705-859-3325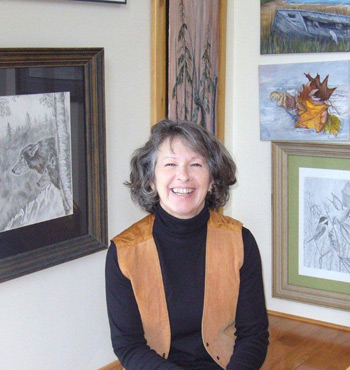 Growing up in the northern region of Ontario I explored the miles of forest, numerous waterways and abundant wildlife, which soon became my choice of topics for my art.
I have worked with different mediums but enjoy graphite/pastels and acrylic. A lot of my inspiration comes from the spontaneous expression of nature and the people, in their natural habitat. Essentially trying to enlighten the story behind the face or scene.
I was a member of the Timiskaming Art and Palette club for several years, as well as the Northern Ontario Art Association. Retiring on Manitoulin Island I have become a active member with the Manitoulin Fine Arts Association.